November is Military Family Month
During Military Family Month, we celebrate the exceptional contributions of our military families, and we reaffirm our commitments to these selfless individuals who exemplify the highest principles of our Nation. We owe each day of security and freedom that we enjoy to the members of our Armed Forces and their families. Behind our brave service men and women, there are family members and loved ones who share in their sacrifice and provide unending support.

DoD Supports the MOVE Act
In the past several months, the department has worked to aggressively enforce UOCAVA and the MOVE Act in order to ensure that all military and overseas voters can exercise their right to vote, and have their votes counted, in the upcoming federal election on Nov. 2, 2010. The department has devoted significant resources to ensuring successful implementation of the MOVE Act including forming a team of attorneys to monitor state compliance with the Act's requirements.

National POW/MIA Recognition Day
On National POW/MIA Recognition Day, we pay tribute to the American men and women who never returned home from combat, to those who faced unthinkable suffering as prisoners of war in distant lands, and to all servicemembers who have defended American lives and liberties with unwavering devotion.

Troops Encouraged to Claim 'Stop Loss' Pay
Today, the White House, Department of Defense and Department of Veterans Affairs jointly released a new web video in which President Obama encourages active duty troops and veterans whose service in Iraq or Afghanistan was involuntarily extended or retirement was suspended due to 'stop loss' to apply for the special retroactive pay to which they are entitled.

Patriot Day 2010
NOW, THEREFORE, I, BARACK OBAMA, President of the United States of America, do hereby proclaim September 11, 2010, as Patriot Day and National Day of Service and Remembrance. I call upon all departments, agencies, and instrumentalities of the United States to display the flag of the United States at half-staff on Patriot Day and National Day of Service and Remembrance in honor of the individuals who lost their lives on September 11, 2001

Challenge your Army buddies
If you are good with handling stress and work your way out of tight situations, then poker is a great pastime activity for you. If you don't know how to play poker, look at the beginners guide at PokerListings.com for all the rules.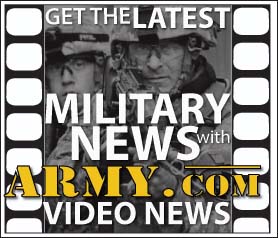 ---

President to Award Medal of Honor
On October 6, President Barack Obama will award Staff Sergeant Robert J. Miller, U.S. Army, the Medal of Honor for conspicuous gallantry. Staff Sergeant Miller will receive the Medal of Honor posthumously for his heroic actions in Afghanistan on January 25, 2008.

President's Address on Iraq
I'd like to talk to you about the end of our combat mission in Iraq, the ongoing security challenges we face, and the need to rebuild our nation here at home. The Americans who have served in Iraq completed every mission they were given. They defeated a regime that had terrorized its people. Together with Iraqis and coalition partners who made huge sacrifices of their own, our troops fought block by block to help Iraq seize the chance for a better future.

Combat Mission in Iraq Ends
On Tuesday, after more than seven years, the United States of America will end its combat mission in Iraq and take an important step forward in responsibly ending the Iraq war. In the months ahead, our troops will continue to support and train Iraqi forces, partner with Iraqis in counterterrorism missions, and protect our civilian and military efforts.

TROY in top 15% of Military Friendly Schools
GI Jobs has named Troy University among the top 15 percent of all U.S. universities as being "military friendly." GI Jobs, a veteran-owned business that publishes various magazines and provides services to members of the military, rates both public and private colleges and universities on the basis of how well each school embraces America's veterans as students.



Looking for an older article? Browse through the archives below to find previously published articles. You can also use our our search tool to find articles anywhere on our site. click here
---