Portable Careers for Military Spouses - "Pack your Career and Go"
By: Victoria M. Parham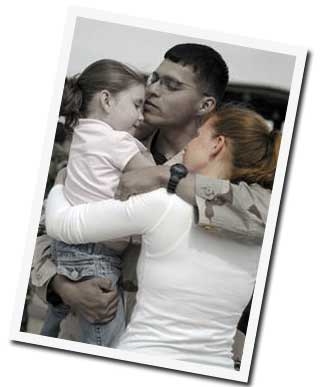 How many times have you relocated? How many jobs have you held in the past 10 years? Do these questions sound familiar? I bet they do. Military spouses face unique challenges when it comes to their professional careers. Many have made the decision to forego the careers of their active duty spouse before their own. However technology is opening doors and creating opportunity for military spouses to establish careers that travel with them.

Portable careers are a growing trend among the military spouse community. Frequent relocations once frowned upon, are now being welcomed with open arms thanks to the wonderful world of technology and the Internet. Military spouses can now utilize their talents, skills, and abilities to launch viable online virtual companies at home and/or in cyberspace.

Fast dialup connections and high speed Internet access enable spouses to conduct business online in real time on the web from anywhere in the world, literally. From Alaska to Japan, from New York to Florida military spouses are able to sell products and services to clients around the corner or the globe.

Why is this new way of working so appealing? Military spouses look forward to those three little words every three to four years, Honey, we're relocating. In times past this meant quitting ones job and starting all over, portable careers however allow a spouse to take not only their career/business but also his/her clientele, this benefit alone eliminates the reduction in household income.

Portable careers are especially appealing to military spouses who are self disciplined, enjoy working alone and are comfortable using technology. The types of careers a military spouse can start include: freelance writing, web design, graphics illustration, programming, event planner, secretarial support, virtual assistance, translations, transcription, information research and retrieval, photography, interviewer and the list goes on and on.

The most appealing aspect of starting an online virtual business is the minimal startup costs. Question: Do you currently possess the following:

Desktop or Laptop computer? Yes or No
Printer (inkjet or laser / color or black & white)? Yes or No
A personal cell phone with voice mail? Yes or No
Internet Access (dialup or high-speed)? Yes or No
A personal email account (free or paid)? Yes or No
Productivity software (Microsoft Office, Microsoft Works Suite, WordPerfect)? Yes or No
Microsoft Outlook Express? Yes or No
A space to setup your office? Yes or No
Pens/Pencils/Writing Paper and Computer Paper? Yes or No
A money making hobby or marketable talent/skill? Yes or No

If you answered yes to the majority of these questions, chances are, that you have about 85% of what you need in terms of skill sets, equipment and basic office supplies to get started in your new virtual business, and, you've possibly saved yourself about $1900.00 or more in your computer hardware and software startup costs (costs which would have been spent on learning a new skill set through a technical or community college are not included).

Important facts to keep in mind when starting any type of business: be sure to check your local laws (business licensing, zoning, etc.), if you are thinking about starting a business from government quarters be sure to check with your base housing and/or JAG office for authorization.

Remember, the next time your spouse announces those three little words Honey, we're relocating, simply "Pack your Career and Go".

About the Author:
Victoria M. Parham is a retired Army military spouse, veteran, president and chief technology officer for VSSCyberOffice.com, a virtual business startup consultancy and entrepreneurial training firm specializing in portable careers training for military spouses and corporate trailing spouses.

To learn more, visit: www.vsscyberoffice.com.